Georgia Court Ruling Sure to Cause Reps to Quickly Move Assets upon Resignation
Posted on June 27th, 2019 at 3:07 PM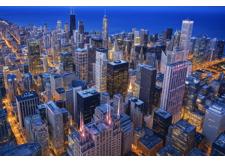 From the Desk of Jim Eccleston at Eccleston Law LLC:
A Georgia court judge has granted Morgan's Stanley a request to prevent a runaway broker from contacting former customers. However, the court's ruling will allow the broker to work with immediate family members and customers who already signed account transfer forms.
According to a recent AdvisorHub article, the temporary restraining order ("TRO") required Atlanta-based broker, Benjamin Joel who recently left for RBC Wealth Management ("RBC") to provide Morgan Stanley any business records or information within 48 hours, but excluded clients' information and records obtained after his resignation. The TRO only bars Joel from soliciting any business from clients as defined by a 2015 joint production agreement.
According to the Financial Industry Regulatory Authority ("FINRA") BrokerCheck report, Joel was affiliated with Morgan Stanley and predecessor firms Smith Barney and Lehman Brothers since 1987. No customer complaints have been filed against Joel. At Morgan Stanley, Joel had been assigned to service $177 million in client assets.
The case will now proceed to FINRA arbitration, where Morgan Stanley will seek damages from the broker and RBC, according to the article.
Morgan Stanley has had mixed success in obtaining TROs against runaway brokers since leaving the Protocol for Broker Recruiting in 2017. Morgan Stanley has filed thirteen cases in federal court seeking TROs barring fleeing brokers from soliciting Morgan Stanley clients, according to the federal court records. In seven of those federal cases, the courts granted Morgan Stanley's request for the TRO; in two instances the warehouse's request was denied, and in four cases the two sides settled.
This case and many others underscore the need for advisors to retain competent securities counsel to plan a successful transition. The attorneys at Eccleston Law assist advisors with their transitions, negotiate their transition agreements, and defend advisors when firms file suit.
The attorneys of Eccleston Law LLC represent investors and advisors nationwide in securities and employment matters. The securities lawyers at Eccleston Law also practice a variety of other areas of practice for financial investors and advisors including Securities Fraud, Compliance Protection, Breach of Fiduciary Duty, FINRA Matters, and much more. Our attorneys draw on a combined experience of nearly 65 years in delivering the highest quality legal services. If you are in need of legal services, contact us to schedule a one-on-one consultation today.
Related Attorneys: James J. Eccleston
Tags: james eccleston, eccleston law, eccleston law llc, eccleston, morgan stanley, broker transition, finra, brokercheck, tro, temporary restraining order, lehman brothers