Georgia Advisor Fraudulently Invests $5.1 Million in Client Funds, SEC Alleges
Posted on July 21st, 2021 at 1:30 PM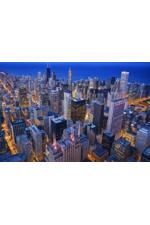 From the Desk of Jim Eccleston at Eccleston Law:
According to a complaint filed by the Securities and Exchange Commission (SEC), a Georgia-based advisor allegedly persuaded two dozen clients to invest nearly $5.1 million in two unregistered funds that purportedly guaranteed growth and limited risk. The complaint alleges that John Robert Jones Jr. owned two private unregistered funds that were operated as Delaware limited partnerships, which were formed in December 2016 and August 2017. Allegedly, Jones began informing potential clients that the investor funds were protected in 2017. Jones also claimed that the investor funds were insured and that his investment approach was designed with a national financial organization, according to the complaint.
In December 2018, Jones' scheme was thwarted after a market downturn subjected his clients to an average loss of 57%. The SEC complaint further alleges that Jones informed his clients that the two funds were closed in December due to market volatility, oil price declines as well as interest rate and dividend decreases. Jones indirectly collected $86,823 in management fees between September 2017 and December 2018, according to the complaint. Jones has worked in the investment industry for nearly fifteen years. Jones most recently was associated with the Florida-based Regalia Financial Advisors, which administratively dissolved in September 2019.
Eccleston Law LLC represents investors and financial advisors nationwide in securities, employment, regulatory and disciplinary matters.
Tags: eccleston, eccelston law, fraud, client funds, sec