FTX Investor Files Suit Against Sequoia Capital, Thoma Bravo, Paradigm
Posted on March 3rd, 2023 at 2:18 PM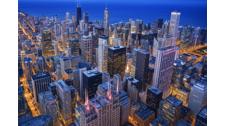 From the Desk of Jim Eccleston at Eccleston Law
A cryptocurrency investor has filed suit against private equity firms including Sequoia Capital, Thoma Bravo, and Paradigm for improperly touting the legitimacy of FTX.
The firms collaborated on a 2021 marketing campaign to hype their own investments in FTX entities, according to the proposed class-action complaint. The complaint alleges that the marketing campaign contributed an "air of legitimacy" to the business that subsequently filed for bankruptcy while the co-founder, Sam Bankman-Fried, now faces criminal charges. Sequoia in particularly has attracted heightened scrutiny as it previously published a 14,000-word profile about the entrepreneur titled "Sam Bankman-Fried Has a Savior Complex — And Maybe You Should Too."
The firms claim to have conducted sufficient due diligence of FTX's operations before Thoma Bravo invested more than $100 million while Paradigm invested at least $250 million, according to the complaint, which was filed in federal court in San Francisco. The class-action complaint alleges several violations of state and federal law, including misrepresentation, false advertising, and civil conspiracy.
Eccleston Law LLC represents investors and financial advisors nationwide in securities, employment, regulatory and disciplinary matters.
Tags: Eccleston, Eccleston Law