Fraud Scheme and Market Manipulation Spans the Country Defrauding 100 Investors of Over $14 million
Posted on February 4th, 2016 at 8:55 AM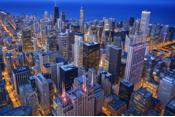 From the Desk of Jim Eccleston at Eccleston Law LLC:
Edward Durante was released from prison in 2009 after being convicted of conspiracy to commit securities fraud, wire fraud, and money laundering. Disgorgement totaled over $39 million. No sooner did Durante gain his freedom did he supposedly begin his next scheme to defraud investors. This time, he did so with the help of a band of conspirators and at least four aliases for himself. FBI records indicate that he referred to himself as "Ted Wise", "Efran Eisenberg", "Yulia Svitchkara", "Anthony Walsh", and "Ed Simmons" to his investors. Larry Werbel, Christopher Cervino (a.k.a "Smitty"), Sheik Kahn (a.k.a "Abida Kahn"), Walter Reissman, and Kenneth Wise are all suspected to have worked closely with Durante to perpetrate the scheme on investors.
Between 2009 and March 2015 Durante and his co-conspirators were alleged to have begun a scheme involving 100 investors in New York, Boston, California, and the Midwest. Allegedly, Durante carried out the scheme through a publicly-traded company called VGTel, Inc. ("VGTL") and by misleading investors as to how their money would be allocated. Of the $14 million raised by Durante and his co-conspirators, $9 million was supposedly funneled to private accounts of the conspirators and family members. Durante and company were alleged to have fraudulently induced investments in VGTL by (i) lying to various investors about their identities; (ii) Durante's failing to disclose his previous conviction of federal securities fraud violations; and (iii) his failing to inform investors that VGTL was controlled by Durante and his associates and for which entities the brokers were acting as agents.
In addition to the fraud allegations, the authorities assert that Durante's scheme also involved a tactic to artificially inflate the price of VGTL in order for the stock to appear more attractive to potential investors. There is reason to believe that Durante coordinated transactions in accounts under his control taking opposing positions. The co-conspirators were in effect taking both sides of a single transaction resulting in higher trading volume and price increases. The inflated price increased demand and supported Durante's ability to raise funds for VGTL.
Durante and the others are charged conspiracy to commit securities fraud, securities fraud, conspiracy to commit wire fraud, and wire fraud. In addition Durante is being charged with conspiracy to commit money laundering, money laundering, and perjury. Larry Webel also was charged with investment advisor fraud and making false statements to federal officers. Walter Reissman and Kenneth Wise pleaded guilty to all charges and are cooperating with the government.
The attorneys of Eccleston Law LLC represent investors and advisers nationwide in securities and employment matters. Our attorneys draw on a combined experience of nearly 65 years in delivering the highest quality legal services. If you are in need of legal services, contact us to schedule a one-on-one consultation today.
Related Attorneys: James J. Eccleston
Tags: Eccleston, Eccleston Law, Eccleston Law LLC, James Eccleston,