Four Steps to Successfully Transition a Practice
Posted on February 5th, 2017 at 8:27 AM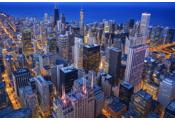 From the Desk of Jim Eccleston at Eccleston Law LLC:
Daniel Schwamb, a senior vice president of business development at Kestra Financial, has written an article detailing four steps he believes are crucial in order to successfully transition a practice from one advisory platform to another. The four steps include the following:
1. It is important to pick a firm with sufficient transition tools in place for the brokers. Certain questions to ask before making the transition should be how many successful transitions have they executed in the past year ? How long did they take? Do they have training programs and timelines?
2. A transitioning broker must participate in all of the training programs offered by his or her new firm. If a broker skips the training programs offered by his new firm, it sends the wrong message to his or her new partners.
3. A transitioning broker must keep his or her move a secret until the transition has been completed. Informing clients of an upcoming transition before it has been finalized can become problematic because clients often do not understand that his or her broker is subject to regulatory fines and penalties if the news becomes public.
4. It is important that immediately following a transition, the broker must prepare a disciplined client communication strategy in order to optimize asset retention. The article suggests that a transitioning broker should begin with phone and email communication to his or her clients and then schedule as many in-person meetings as possible in the following weeks.
The attorneys of Eccleston Law LLC represent investors and advisers nationwide in securities and employment matters. The securities lawyers at Eccleston Law also practice a variety of other areas of securities for financial investors including Securities Fraud, Unauthorized Trading, Breach of Fiduciary Duty, Retirement Planning Negligence, and much more. Our attorneys draw on a combined experience of nearly 65 years in delivering the highest quality legal services. If you are in need of legal services, contact us to schedule a one-on-one consultation today.
Related Attorneys: James J. Eccleston
Tags: Eccleston, Eccleston Law, James Eccleston, Eccleston Law LLC, Daniel Schwamb, senior vice president, Kestra Financial, transition, advisory platform, training programs,