Former Wisconsin Advisor Receives 84-Month Prison Sentence For Fraud
Posted on September 13th, 2022 at 3:39 PM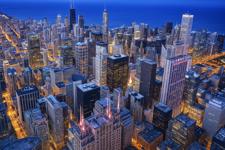 From the Desk of Jim Eccleston at Eccleston Law.
A former Wisconsin-based advisor has received an 84-month prison sentence for defrauding nearly 100 investors and a bank, according to the Department of Justice.
The former advisor, Michael Shillin, pleaded guilty to the charges in May and was subsequently barred from the securities business by the Financial Industry Regulatory Authority (FINRA). According to prosecutors, Shillin falsely informed clients that their funds would be used to purchase shares of pre-IPO stocks in companies such as Space-X and Palantir. Shillin also falsely represented to investors that they were eligible for tax benefits and that he purchased long-term care insurance policies on their behalf. Shillin instead used fraudulent collateral to obtain $462,000 in bank loans.
Chief U.S. District Judge James Peterson, who handed down the sentencing in this case, called Shillin "resolutely dishonest," a "very selfish person" and a "highly skilled manipulator" who had "vast experience in deceit." The SEC additionally charged Shillin in a parallel case with violating anti-fraud provisions, alleging that he fabricated documents and regularly deceived his clients, including several elderly investors. In one instance, Shillin falsely informed a client that his Space-X investment generated $450,000 in profits, which prompted the client to retire early.
Eccleston Law LLC represents investors and financial advisors nationwide in securities, employment, regulatory and disciplinary matters.
Tags: eccleston, eccleston law, advisors, law