Former Wells Fargo Advisor Wrongfully Applied for SBA Loan, FINRA Alleges
Posted on August 3rd, 2021 at 2:57 PM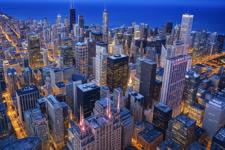 From the Desk of Jim Eccleston at Eccleston Law:
The Financial Industry Regulatory Authority (FINRA) has fined ex-Wells Fargo advisor, Kenric Sexton, $2,500 and suspended him for one month. According to FINRA, Sexton allegedly submitted "negligent misrepresentations" on an Economic Injury Disaster Loan application to the Small Business Administration (SBA). In June 2020, Sexton applied for the loan, but allegedly ignored the SBA requirement that Sexton operate a small business. Sexton consented to the enforcement of FINRA's sanctions by signing a FINRA letter of Acceptance, Waiver and Consent ("AWC"). Nevertheless, a Wells Fargo disclosure on Sexton's BrokerCheck account detailed that the activity was "not related to the securities business of Wells Fargo Clearing Services [and] no related customer harm was identified."
Sexton had not disclosed any outside business activities (OBAs) and did not operate any
business eligible for an SBA small-business loan, according to FINRA. "Instead, Sexton was
seeking an Economic Injury Disaster Loan to fund his self-directed online trading account" and
on the application, Sexton "negligently misrepresented that he operated his self-directed online
trading account as a sole proprietorship", according to FINRA.
Sexton worked as a registered advisor associated with Wells Fargo from August 2014 to December 2020. According to BrokerCheck, Sexton is not currently associated with any FINRA member firm nor is he registered as an investment adviser.
Eccleston Law LLC represents investors and financial advisors nationwide in securities, employment, regulatory and disciplinary matters.
Tags: eccleston, eccleston law, finra, wells fargo, sba loan