Former Wells Fargo Advisor Barred by FINRA For Raising $3.5 Million for Software Company
Posted on March 9th, 2021 at 2:04 PM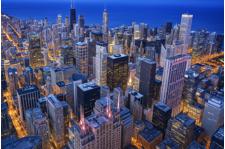 From the Desk of Jim Eccleston at Eccleston Law LLC:
The Financial Industry Regulatory Authority (FINRA) has barred a Wells Fargo advisor. Scott Reed, an Arizona-based advisor, raised at least $3.5 million without providing Wells Fargo with prior notice or obtaining approval for the transactions. An internal investigation revealed that Reed recommended and facilitated investment opportunities in investments not offered by Wells Fargo, according to FINRA.
Reed allegedly solicited six individuals, including two Wells Fargo clients, to invest in securities issued by an unidentified California-based software and web development company. In exchange for providing investors, Reed received $191,340 from the California-based software company. Reed also personally invested more than $200,000 in the software company, according to FINRA.
The software company issued notes to raise capital for its ongoing operations and repay investors with 15 percent interest. In addition to fielding investors, Reed assisted the company with sending or receiving transfers of funds. In one particular case, Reed offered to personally guarantee half of an individual's investment, according to the regulator.
Reed was found in violation of FINRA's Rule 3280, prohibiting advisors from participating "in any manner in a private securities transaction" without prior written notice to their firms describing the proposed transaction and any compensation received in connection with it. The violation also triggers a breach of Rule 2010, requiring advisors to "observe high standards of commercial honor."
FINRA's actions represent the regulator's recent efforts to restrict outside activities and private securities transaction violations.
Eccleston Law LLC represents financial advisors nationwide. Please contact us to discuss any issues that you may have.
Tags: eccleston, eccleston law, wells fargo, finra