Former UBS Advisor Pleads Guilty to Spending Client Funds on Girlfriends' Gifts
Posted on April 26th, 2022 at 11:49 AM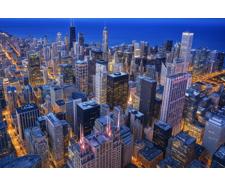 From the Desk of Jim Eccleston at Eccleston Law:
A former UBS advisor has pleaded guilty to misappropriating $5.8 million in client funds primarily to cover gifts for girlfriends, according to the Securities and Exchange Commission (SEC).
According to the SEC, the gifts included private school tuition, luxury vehicles and an apartment in Colombia. In January, the Justice Department and SEC each filed suit against German Nino, who pleaded guilty in U.S. District Court for the Southern District of Florida, according to court documents. Nino, 56, will be sentenced on June 21 and is potentially facing a 60-year prison sentence. According to the SEC, Nino completed 62 unauthorized transfers totaling $5.8 million from three related clients between May 2014 and February 2020.
Nino confessed to making materially false statements to the clients, misrepresenting the true performance of the accounts, and forging client signatures in an effort to fraudulently authorize transfers. According to the SEC, Nino spent $4.6 million of the stolen funds on gifts for several girlfriends and used the additional $1.2 million to repay a separate client whom he had previously misappropriated funds.
Eccleston Law LLC represents investors and financial advisors nationwide in securities, employment, regulatory and disciplinary matters.
Tags: eccleston law, sec, ubs