Former Texas Registered Rep Arrested for Internet Ponzi Scheme
Posted on February 8th, 2017 at 9:31 AM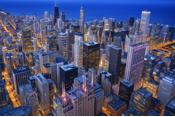 From the Desk of Jim Eccleston at Eccleston Law LLC:
Former registered rep Bobby Eugene Guess was arrested following his indictment on charges of securities fraud, theft, money laundering and engaging in organized criminal activity related to the multi-million-dollar sale of investments in an internet advertising company. Mr. Guess is the founder and CEO of Texas First Financial in Frisco, Texas.
The indictment specifically alleges that from 2014 to 2016, Mr. Guess perpetrated a Ponzi scheme by raising money for investments in two separate companies and using that money to allegedly repay previous StaMedia investors. StaMedia is an advertising company that utilizes ad technology that changes marketing across all digital platforms. Mr. Guess, who has not been licensed to sell securities since 2011, failed to disclose to investors that StaMedia had very limited revenue and net income. Mr. Guess and sales associates allegedly sold $6 million in notes, stock certificates and investment contracts to investors in StaMedia Inc.
The attorneys of Eccleston Law LLC represent investors and advisers nationwide in securities and employment matters. The securities lawyers at Eccleston Law also practice a variety of other areas of securities for financial investors including Securities Fraud, Unauthorized Trading, Breach of Fiduciary Duty, Retirement Planning Negligence, and much more. Our attorneys draw on a combined experience of nearly 65 years in delivering the highest quality legal services. If you are in need of legal services, contact us to schedule a one-on-one consultation today.
Related Attorneys: James J. Eccleston
Tags: Eccleston, Eccleston Law, Eccleston Law LC, James Eccleston, registered rep, Bobby Eugene Guess, securities fraud, theft, money laundering, organized criminal activity, investment, internet advertising company, CEO, Texas First Financial, Ponzi schem