Former RBC Advisor Suspended for Preparing to Inherit $4 Million from Client
Posted on June 18th, 2021 at 10:44 AM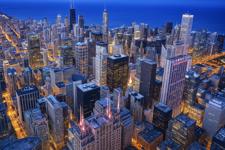 From the Desk of Jim Eccleston at Eccleston Law LLC:
Clark Cleary, a 26-year industry veteran in Maryland, has agreed to a one-year suspension and $10,000 fine after the advisor allegedly failed to disclose that he was earmarked as executor as well as the beneficiary of a late client's estate.
According to a letter of settlement accepted by the Financial Industry Regulatory Authority (FINRA), Cleary failed to disclose or deliberately concealed that he had been named executor of an estate in 2017 and intended to inherit $4 million. Cleary's conduct violated FINRA's rule forbidding advisors from engaging in an outside business activity without reporting it to their employers. According to FINRA, Cleary was expected to disclose the information to two firms, RBC wealth Management and UBS Wealth Management.
Clearly is now employed at CIC Wealth, which is a registered investment advisor based in Rockville, Maryland. After joining UBS in 2011, Cleary left for RBC in 2019. In September 2019, RBC filed a U5 termination form stating that Cleary's exit was related to "a difference in business philosophy" and failing to disclose the fiduciary relationship. According to BrokerCheck, Cleary previously had been fined $35,000 for similar conduct by a Virginia state agency responsible for monitoring advisors.
Eccleston Law LLC represents investors and financial advisors nationwide in securities, employment, regulatory and disciplinary matters.
Tags: eccleston, eccleston law, rbc, advisor suspended