Former Oregon Investment Adviser Sentenced to 3 Years in Prison for Orchestrating a $4.3 Million Fraud Scheme
Posted on March 4th, 2019 at 1:56 PM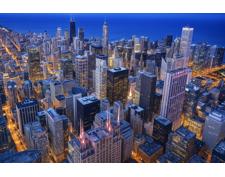 From the Desk of Jim Eccleston at Eccleston Law LLC:
Ex-investment adviser Shayne Kniss of Lake Oswego, Oregon has been sentenced to three years in prison after pleading guilty last year to one count of wire fraud in connection with operating a $4.3 million fraud scheme.
According to federal prosecutors, Kniss, who founded Iris Capital in October 2010, offered four different real estate-based investments to his clients and promised them returns of between 8% and 12%. However, in reality, instead of investing his clients' money as promised, he commingled the funds, using some of the money to repay earlier investors in a Ponzi-scheme like manner, and used $529,000 of the money for personal use in order to fund his retail marijuana business.
In order to cover his tracks, Kniss provided his clients with falsified account statements which stated that his investors were receiving 8% to 12% returns on their real estate-based investments.
Overall, from 2011 to 2013, 47 clients, many of whom were over 65 years of age, invested $4.3 million. In addition to the prison sentence, Kniss was ordered to repay his clients more than half a million dollars of the money he used for his own personal gain.
According to FINRA BrokerCheck, Kniss worked previously for UBS and Piper Jeffrey. In 2015, the Oregon Department of Consumer and Business Services barred Kniss for his alleged sale of unregistered and fraudulent securities.
Eccleston Law is investigating the fraudulent activities of Shayne Kniss. Those with information should contact our law firm.
The attorneys of Eccleston Law LLC represent investors and advisors nationwide in securities and employment matters. The securities lawyers at Eccleston Law also practice a variety of other areas of practice for financial investors and advisors including Securities Fraud, Compliance Protection, Breach of Fiduciary Duty, FINRA Matters, and much more. Our attorneys draw on a combined experience of nearly 65 years in delivering the highest quality legal services. If you are in need of legal services, contact us to schedule a one-on-one consultation today.
Related Attorneys: James J. Eccleston
Tags: james eccleston, eccleston law, eccleston law llc, eccleston,