Former Non-Profit Operator Pleads Guilty to Conspiracy to Commit Wire Fraud
Posted on August 6th, 2020 at 9:25 AM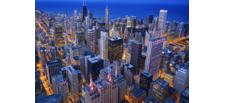 From the Desk of Jim Eccleston at Eccleston Law LLC:
Anthony Wayne March, former operator of the non-profit organization Asset Trader in Rolesville, North Carolina, has plead guilty to a federal charge of conspiracy to commit wire fraud. The charge stems from an alleged $8.1 million Ponzi scheme.

Federal prosecutors said that Asset Trader was able to obtain classification as a 501(c)(3) tax-exempt non-profit organization due to its "stated educational mission." March claimed that Asset Trader offered educational services to professionals and taxpayers, according to federal prosecutors. Asset Trader was able to use its status as a 501(c)(3) non-profit organization to solicit tax-deductible donations in exchange for charitable gift annuities, federal prosecutors alleged.

According to federal prosecutors, March's scheme involved at least 22 investors and more than $8,100,000. The indictment alleged that March targeted senior citizens as victims in his scheme. Federal prosecutors alleged that March sold retirement or exit planning vehicles classified as donations to his non-profit organization. However, federal prosecutors said that none of the money March raised was used for charitable purposes, and instead March used that money for his own personal expenses, as well as expenses and payments in furtherance of the scheme.

March faces up to twenty years in prison and a $250,000 fine.
The attorneys of Eccleston Law LLC represent investors and advisors nationwide in securities and employment matters. The securities lawyers at Eccleston Law also practice a variety of other areas of practice for financial investors and advisors including Securities Fraud, Compliance Protection, Breach of Fiduciary Duty, FINRA Matters, and much more. Our attorneys draw on a combined experience of nearly 65 years in delivering the highest quality legal services. If you are in need of legal services, contact us to schedule a one-on-one consultation today.
Tags: Wire Fraud, Guilty, North Carolina, Asset Trader, Federal, Ponzi Scheme