Former New Hampshire Millionaire Pursued by the SEC
Posted on October 4th, 2016 at 9:25 AM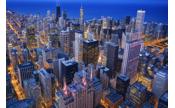 From the Desk of Jim Eccleston at Eccleston Law LLC:
The SEC has issued an enforcement order against former millionaire Karl Hahn of New Hampshire as he awaits sentencing on November 22 for a $2 million fraud scheme in the U.S. District Court of New Hampshire.
In the order issued, the SEC announced that it is in the public interest to initiate an administrative proceeding "to determine whether findings by the New Hampshire Bureau of Securities Regulation are true and to allow Hahn an opportunity to defend against them." The federal notice alleged that Hahn convinced three customers to buy "high-value life insurance policies" from his neighbor, while failing to disclose to them that $600,000 in commissions went to his father. In addition, the order pointed to a separate wrongdoing which involved a $2.2 million fraud Hahn committed against a local filmmaker.
The SEC enforcement order also stated that the administrative proceedings should determine if there is any additional remedial action that could be taken against Mr. Hahn.
The attorneys of Eccleston Law LLC represent investors and advisers nationwide in securities and employment matters. Our attorneys draw on a combined experience of nearly 65 years in delivering the highest quality legal services. If you are in need of legal services, contact us to schedule a one-on-one consultation today.
Related Attorneys: James J. Eccleston
Tags: Eccleston, James Eccleston, Financial Counsel, Eccleston Law, Eccleston Law LLC, SEC, Karl Hahn, fraud scheme