Former Nevada Registered Broker Sentenced in Federal Court for Role in a $131 Million Stock Manipulation Scheme
Posted on June 8th, 2018 at 4:34 PM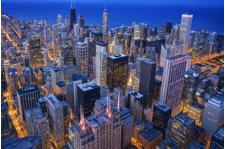 From the Desk of Jim Eccleston at Eccleston Law LLC:
Former Reno, Nevada registered broker, Louis Petrossi was sentenced in New York federal court to 44 months in prison for his participation in a $131 million stock manipulation scheme.
More specifically, Petrossi was sentenced on charges of conspiracy to commit securities fraud, conspiracy to commit wire fraud, money laundering conspiracy and securities fraud for promoting a worthless stock to his clients that was issued by the former LED lighting company, ForceField Energy.
Through his company, Wealth Research Institute of Reno, Petrossi received secret cash payments, from December 2009 to April 2015, from ForceField Energy to promote its stock to clients. Furthermore, while promoting the company's stock to his clients, Petrossi knew that ForceField Energy attempted to try to control the price of its stock by hiring individuals to buy and sell shares without proper disclosure, which also, in turn, inflated the trading volume of the stock.
Petrossi is one of eight individuals convicted in the ForceField Energy stock manipulation scheme.
In addition to the 44-month prison sentence, Petrossi was ordered by the court to pay $8 million in restitution and to forfeit $335,748.78 of ill-gotten gains.
The attorneys of Eccleston Law LLC represent investors and advisors nationwide in securities and employment matters. The securities lawyers at Eccleston Law also practice a variety of other areas of practice for financial investors and advisors including Securities Fraud, Compliance Protection, Breach of Fiduciary Duty, FINRA Matters, and much more. Our attorneys draw on a combined experience of nearly 65 years in delivering the highest quality legal services. If you are in need of legal services, contact us to schedule a one-on-one consultation today.
Related Attorneys: James J. Eccleston
Tags: Eccleston, Eccleston Law, Eccleston Law LLC, James Eccleston