Former NBA Superstar Kevin Garnett Files Lawsuit Against Accountant for Helping Financial Advisor Steal $77 Million
Posted on September 27th, 2018 at 4:18 PM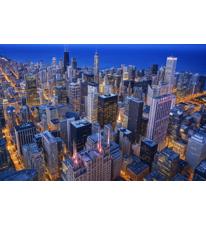 From the Desk of Jim Eccleston at Eccleston Law LLC:
Former NBA champion, Kevin Garnett is suing his former accountant, Michael Wertheim and his firm, Welenken CPAs, claiming that he helped financial advisor, Charles A. Banks IV steal $77 million from him.
In the complaint filed in federal court in Minnesota, Garnett accuses Wertheim of malpractice because he turned a blind eye to the fact that Banks was siphoning money from a business venture he shared with Garnett, named Hammer Holdings. The complaint alleges that Banks took millions of dollars out Hammer Holdings' bank account for his own use. Moreover, according to the complaint, Wertheim, who provided accounting services for the company, failed to inform Garnett about the alleged theft in violation of his duty as an accountant.
Notably, before Garnett's lawsuit was filed, in 2017, Banks was ordered to pay $7.5 million in disgorgement and was sentenced to four years in federal prison after pleading guilty to wire fraud for fraudulently inducing another former NBA player, Tim Duncan. Similar to Garnett's allegations, Banks convinced Duncan to invest in another business venture he owed and allegedly stole $24 million from the company.
The attorneys of Eccleston Law LLC represent investors and advisors nationwide in securities and employment matters. The securities lawyers at Eccleston Law also practice a variety of other areas of practice for financial investors and advisors including Securities Fraud, Compliance Protection, Breach of Fiduciary Duty, FINRA Matters, and much more. Our attorneys draw on a combined experience of nearly 65 years in delivering the highest quality legal services. If you are in need of legal services, contact us to schedule a one-on-one consultation today.
Related Attorneys: James J. Eccleston
Tags: james eccleston, eccleston law, eccleston law llc, eccleston, fraud, kevin garnett, nba, tim duncan, wertheim, lawsuit, charles a banks iv