Former Mutual Securities Investment Adviser Suspended for Recommending Woodbridge Investments
Posted on February 13th, 2019 at 9:34 AM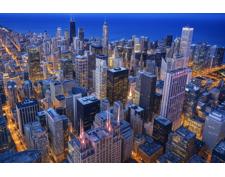 From the Desk of Jim Eccleston at Eccleston Law LLC:
FINRA has suspended former Mutual Securities investment adviser, Gary L. Pevey from the industry for one year for selling $1.1 million worth of Woodbridge Group of Companies (Woodbridge) investments to his clients.
According to FINRA's investigation, Pevey a resident of Sacramento, California solicited investors to purchase promissory notes relating to Woodbridge, a purported real-estate investment fund. Moreover, recently, the CEO of Woodbridge agreed to settle allegations against him that he defrauded investors in a $1.2 billion real estate Ponzi scheme that drove his company into bankruptcy.
Pevey sold approximately $1.11 million in Woodbridge promissory notes to 15 investors, five of whom were Mutual Securities customers and received $40,027 in commissions in connection with these transactions. Furthermore, Pevey did not provide notice to Mutual Securities prior to participating in these private securities transactions, nor did he obtain approval from the Firm.
In addition to the suspension, Pevey was ordered to pay a $10,000 fine and to disgorge over $40,000 in commissions.
Eccleston Law is investigating the trading activities of Gary L. Pevey. Those with information should contact our law firm.
The attorneys of Eccleston Law LLC represent investors and advisors nationwide in securities and employment matters. The securities lawyers at Eccleston Law also practice a variety of other areas of practice for financial investors and advisors including Securities Fraud, Compliance Protection, Breach of Fiduciary Duty, FINRA Matters, and much more. Our attorneys draw on a combined experience of nearly 65 years in delivering the highest quality legal services. If you are in need of legal services, contact us to schedule a one-on-one consultation today.
Related Attorneys: James J. Eccleston
Tags: james eccleston, eccleston law, eccleston law llc, eccleston, finra, woodbridge investments, gary pevey,