Former Morgan Stanley Advisor Sentenced To 7.25 Years For Fraud
Posted on June 2nd, 2023 at 1:26 PM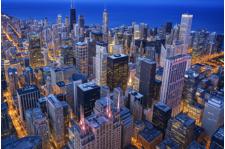 From the desk of Jim Eccleston at Eccleston Law
Shawn E. Good pleaded guilty in September to wire fraud and money laundering charges based on allegations that he had operated a decade-long Ponzi scheme from 2012 to 2022.
Good raised money by encouraging clients to take out loans against their portfolio to invest in tax-free municipal bonds but instead had them wire the money to their personal bank and then to his bank accounts. Additionally, Good used new investor funds to pay old investors.
Good has been sentenced to seven years and three months in prison for stealing almost $7.25 million from around a dozen former customers, according to an announcement from the U.S. Attorney's Office for the Eastern District of North Carolina. Good also was ordered to pay $3.6 million in restitution as part of his guilty plea.
According to AdvisorHub, Good was discharged in February 2022 for declining to cooperate with Morgan Stanley's review following client complaints. The Securities and Exchange Commission (SEC) and the Financial Industry Regulatory Authority (FINRA) have barred Good from the securities industry.
Eccleston Law LLC represents investors and financial advisors nationwide in securities, employment, transition, regulatory and disciplinary matters.
Tags: eccleston, eccleston law