Former Morgan Stanley Advisor Pleads Guilty to Fraud
Posted on July 22nd, 2020 at 4:05 PM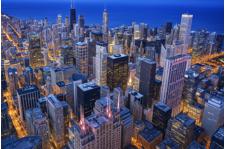 From the Desk of Jim Eccleston at Eccleston Law LLC:
Michael Barry Carter, a former advisor at Morgan Stanley, pleaded guilty to federal charges of wire fraud and investment advisor fraud. According to the United States Department of Justice ("DOJ"), Carter stole more than $6 million over a period of almost 12 years. The DOJ said that most of Carter's victims were senior investors.
Carter is scheduled to be sentenced on November 9, 2020. He could be sentenced to as much as 20 years in prison for wire fraud and up to five years for investment advisor fraud. Carter will also be required to repay $4.4 million.
According to the plea agreement, Carter executed at least 53 unauthorized transfers from his clients' accounts to his own personal account. According to the DOJ, prior to some of the unauthorized transfers, Carter sold securities without his clients' authorization and then transferred the proceeds of the sale to his own account. Although the DOJ said that Carter had returned almost $1.8 million to his victims prior to his fraud being detected, the DOJ also said that $1.1 million of that money came from withdrawals Carter made from other victims' accounts.
In addition to the charges brought by the DOJ, Carter has been charged by the U.S. Securities and Exchange Commission ("SEC") for the fraud.
The attorneys of Eccleston Law LLC represent investors and advisors nationwide in securities and employment matters. The securities lawyers at Eccleston Law also practice a variety of other areas of practice for financial investors and advisors including Securities Fraud, Compliance Protection, Breach of Fiduciary Duty, FINRA Matters, and much more. Our attorneys draw on a combined experience of nearly 65 years in delivering the highest quality legal services. If you are in need of legal services, contact us to schedule a one-on-one consultation today.
Related Attorneys: James J. Eccleston
Tags: eccleston, eccleston law, james eccleston, morgan stanley, fraud, michael barry carter