Former Morgan Stanley Advisor Files Lawsuit over Deferred Compensation
Posted on January 4th, 2021 at 3:54 PM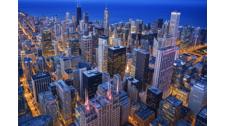 From the Desk of Jim Eccleston at Eccleston Law LLC:
Matthew T. Shafer, a former advisor for Morgan Stanley Wealth Management, has filed a putative class action against Morgan Stanley, AdvisorHub reported. The lawsuit alleges that the wirehouse illegally withheld deferred compensation from Shafer and other advisors who left Morgan Stanley to join other firms. According to the complaint, there could be thousands of potential class members. In addition to seeking compensation, the lawsuit also asks for an injunction prohibiting Morgan Stanley from enforcing the "cancellation rule."
According to the lawsuit, between 1.5% and 15% of advisor pay at Morgan Stanley is automatically deferred. The deferred compensation vests in four to six years, depending on whether the compensation is received in cash or in Morgan Stanley stock. Shafer alleged that Morgan Stanley cancelled his deferred compensation, which totaled $500,000, when he left and joined a new firm in 2018. According to the lawsuit, that is a violation of the Employee Retirement Income Security Act of 1974 ("ERISA").
Wells Fargo Advisors was the subject of a similar lawsuit in 2017. Wells Fargo eventually paid $79 million to settle that lawsuit. Plaintiffs in that case had sought $265 million.
Tags: eccleston, eccleston law, morgan stanley, lawsuit, deferred compensation, Matthew Shafer, wells fargo