Former MLB Pitcher Sues His Former Financial Advisers
Posted on April 28th, 2015 at 9:43 AM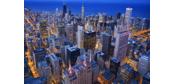 From the Desk of Jim Eccleston at Eccleston Law LLC:
Former MLB pitcher, Jaret Wright, is suing his advisers at CSI Capital Management, Sun Trust Bank and accounting firm Taylor & Faust for fraud, misrepresentation, negligence and other wrongful conduct.
Wright is seeking to recover $7.5 million in losses. His former adviser, Todd LaRocca, allegedly placed Wright's money in high-risk real estate equity funds and alternative investments. Wright alleges that while he was losing money, LaRocca and his other financial advisers made millions from the risky investments.
The attorneys of Eccleston Law LLC represent investors and advisers nationwide in securities and employment matters. Our attorneys draw on a combined experience of nearly 65 years in delivering the highest quality legal services.
Related Attorneys: James J. Eccleston
Tags: MLB, Jaret Wright, CSI Capital Management, Sun Trust Bank, Taylor & Faust, Todd LaRocca, Financial Adviser, Eccleston Law, James Eccleston