Former Merrill Lynch Advisors Convicted Of Manipulating Market
Posted on August 16th, 2021 at 12:58 PM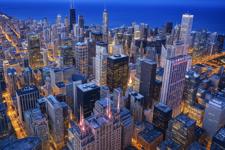 From the Desk of Jim Eccleston at Eccleston Law:
Two former Merrill Lynch advisors, Edward Bases and John Pacilio, have been convicted of fraudulently manipulating the precious metals market with false orders, which enabled the advisors to complete trades at more favorable prices.
An Illinois federal court jury found the advisors guilty of wire fraud and conspiring to commit wire fraud in their scheme to manipulate the precious metals market. To manipulate the market, Bases and Pacilio placed numerous large buy and sell orders on the Chicago Mercantile Exchange (CME) in an effort to mislead precious metals investors on market demand and increase profitability of their real orders.
Additionally, the jury found Bases and Pacilio guilty of nine counts of wire fraud and seven counts of wire fraud, respectively. However, the jury acquitted Bases of commodities fraud and released Pacilio of the spoofing charge facing him. During the two-week trial, the government alleged that Bases and Pacilio completed their fraudulent trades via an "incredibly simply" four-step process, which emitted false buy and sell signals to the market. According to prosecutors, Bases and Pacilio pursued different methods of spoofing the market, but each approach enabled them receive the best trading prices and "rip off" other investors in the process.
Eccleston Law LLC represents investors and financial advisors nationwide in securities, employment, regulatory and disciplinary matters.
Tags: eccleston, eccleston law, merrill lynch, manipulation