Former Merrill Lynch Advisor Sentenced to 8 Years in Prison for Theft
Posted on December 22nd, 2020 at 4:07 PM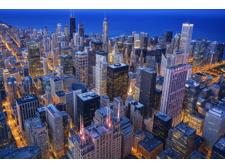 From the Desk of Jim Eccleston at Eccleston Law LLC:
Christopher Hibbard, a former Merrill Lynch advisor from Louisville, Kentucky, has been sentenced to eight years in prison for embezzlement, AdvisorHub reported. The sentencing comes after Hibbard pled guilty to wire and investment fraud in June 2020. According to federal prosecutors, Hibbard stole more than $4.2 million from several customer accounts.
Federal prosecutors alleged that between February 2007 and December 2008, Hibbard stole $1.2 million from one client by way of wire transfers from the client's brokerage account. Additionally, federal prosecutors alleged that from January 2011 to December 2017, Hibbard made more than 300 unauthorized transfers from client accounts to Hibbard's personal American Express account. Federal prosecutors further alleged that to effectuate these transfers, Hibbard engaged in unauthorized trading and liquidation of client investments. Hibbard then created false documents to cover up the unauthorized transfers, according to federal prosecutors.
To date, Merrill Lynch has paid over $6.7 million to settle customer complaints related to Hibbard's theft. Hibbard was barred from association with any FINRA member firm in any capacity in May 2018.
Tags: eccleston, eccleston law, merrill lynch, prison sentence, prison time, former advisor