Former Merrill Broker Pleads Guilty to $3 Million Wire Fraud
Posted on March 23rd, 2021 at 12:39 PM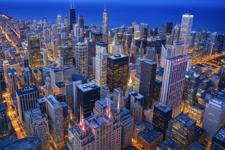 From the Desk of Jim Eccleston at Eccleston Law LLC:
Marcus Boggs, who spent 12 years with Merrill, admitted he stole more than $3 million from multiple clients for personal expenses, including luxury hotel stays and expensive dinners.
Federal prosecutors first brought charges against Boggs in August 2019 when he was arrested in Chicago while attempting to board an international flight. Federal prosecutors accused Boggs of making at least 200 wire transfers to his American Express account from his client accounts between 2016 and 2018. Boggs faces a maximum of 20 years for wire fraud, according to the plea agreement.
Merrill has paid more than $7.5 million in settlements to Boggs clients, according to BrokerCheck. One of Boggs' clients included a man who received $5 million in 2014 after being wrongfully convicted of murder. The client placed his settlement reward with Boggs to manage, according to the complaint. Instead, Boggs allegedly withdrew around $815,000 from the client's account to pay off his credit card debt.
A Merrill spokesperson stated that the firm fired Boggs, promptly notified authorities, and cooperated with federal and regulatory investigations. The Financial Industry Regulatory Authority (FINRA) barred Boggs from the industry in January 2019 for failure to respond to requests for information in its investigation of his firing.
Eccleston Law LLC represents financial advisors nationwide. Feel free to contact us to discuss your situation.
Tags: eccleston, eccleston law, merrill lynch, fraud