Former Merrill Advisor Who Joined J.P. Morgan Sues Her Own Firm For Poaching Clients
Posted on December 8th, 2021 at 1:49 PM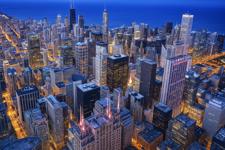 From the Desk of Jim Eccleston at Eccleston Law:
A high-producing Northern California advisor who departed Merrill Lynch for J.P. Morgan last October is suing J.P. Morgan's brokerage business alleging "ruthless" poaching from her billion-dollar book of clients.
The San Francisco-based advisor, Gwen Campbell, alleges that J.P. Morgan has been "ruthlessly soliciting her clients, disparaging her, and preventing clients from sending assets to Campbell (and redirecting them to the Private Bank) without her consent", according to the complaint. Campbell filed for a temporary restraining order (TRO) to prevent J.P. Morgan Private Bankers from soliciting her clients while she seeks damages based on alleged discrimination and breach of contract.
According to the complaint, Campbell alleges that the Private Bank intended to exploit pre-existing relationships she had with two wealthy clients, including a "pro athlete client" and a billionaire businessman on the Forbes 400 list. Campbell claims that she was filed the complaint after the Private Bank's poaching initiative had "significantly escalated" in past weeks while Campbell has been "thwarted" from completing client transactions. Campbell brought $1.1 billion in assets and nearly $270 million in loans with her to J.P. Morgan, according to the complaint.
Eccleston Law LLC represents investors and financial advisors nationwide in securities, employment, regulatory and disciplinary matters.
Tags: eccleston, merrill lynch, jp morgan, eccleston law