Former LPL Advisor Suspended For Helping Customers Evade Fees
Posted on April 16th, 2021 at 9:20 AM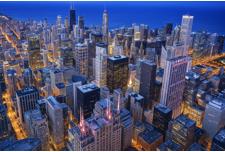 From the Desk of Jim Eccleston at Eccleston Law LLC:
According to a recent FINRA AWC (Acceptance, Waiver and Consent), Raymond Velasco helped four customers avoid $10,000 in fees for surrendering variable annuities by misrepresenting their employment status on retirement plan documents.
LPL Financial terminated Velasco in June 2019 for allegedly submitting the false retirement plan documents. In addition to the fraudulent documents, Velasco allegedly lied to FINRA during its investigation. The AWC states,, "After his on-the-record testimony that same day, however, Velasco corrected his prior testimony and admitted that he falsified the termination letters to help his customers avoid paying surrender fees."
Velasco's false termination letters and his false testimony violated FINRA Rule 2010, requiring advisors to observe high standards of commercial honor and just and equitable principles of trade. In addition to violating FINRA Rule 2010, Velasco violated Rule 8210, requiring truthful and accurate testimony.
Velasco has agreed to a $10,000 fine and a two-year suspension, according to FINRA. Industry-standard requires Velasco to pay the fine when he re-associates as an advisor with a FINRA member firm or requests relief from any statutory disqualification.
Eccleston Law LLC represents financial advisors nationwide. Please contact us to discuss any issues that you may have.
Tags: eccleston, eccleston law, lpl, adivsor suspended, finra