Former LPL Advisor Receives 8-Year Prison Sentence For Misappropriation of Client Funds
Posted on January 31st, 2023 at 1:30 PM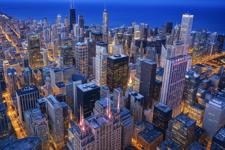 From the Desk of Jim Eccleston at Eccleston Law.
A former LPL financial advisor recently was sentenced to more than eight years in prison, or 100 months, for his role in a scheme that misappropriated $2.8 million from six clients.
The former Massachusetts-based advisor, James Couture, pleaded guilty in September to four counts of wire fraud, four counts of aggravated identity theft, one count of investment advisor fraud, and one count of witness tampering. Prosecutors allege that Couture misappropriated $2.8 million between 2009 and 2020 by transferring funds out of six client accounts and investing the funds in fictitious mutual funds before selling other client's positions to pay investment returns. In one instance, Couture sold a client's variable annuities in June 2016 to pay withdrawals to another client, according to prosecutors.
Prosecutors further allege that Couture forged several client signatures and improperly convinced clients to sign documents by falsely claiming that transaction proceeds would be used for the client's benefit. "Couture also stole from clients using their own profit-sharing plans and conducting transactions in their names to disguise his fraudulent transactions", according to prosecutors.
Eccleston Law LLC represents investors and financial advisors nationwide in securities, employment, regulatory and disciplinary matters.