Former Lawyer Runs a Ponzi Scheme
Posted on October 23rd, 2015 at 2:05 PM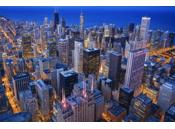 From the Desk of Jim Eccleston at Eccleston Law LLC:
From 2008 to 2014, Charles A Bennett, a licensed attorney, orchestrated a Ponzi scheme by defrauding over 30 investors across the country, most of whom were his law clients, family members or friends, out of at least $5 million.
Specifically, Bennett lured investors by offering them purported interests, none of which were registered with the SEC. He described those investments as a pool of funds that were invested in joint venture opportunities with a certain family-owned investment fund based in Wyoming. Bennett told investors that those ventures would largely be invested in European real estate mortgage-backed securities or credit default swaps yielding lucrative rates of return ranging anywhere from 6 to 25 percent over short periods of time. He also told investors that other prominent individuals, such as a former Governor of New York and the principal owner of the Fund, were also participants in the joint ventures.
The entire story was a sham. Although the Fund exists, Bennett never had any connection to it. Instead, Bennett secretly misappropriated all of the approximately $5 million and spent the money on himself, including vacations, expensive hotels and substantial cash withdrawals. Also, Bennett used investors' funds to make sham "interest" or "return" payments to other investors misleading them into thinking they had made genuine investments and then use that sham history of successful performance to persuade his victims to "roll" over their investments, give him additional money, and lure additional victims.
By mid-2014, Bennett's scheme began to collapse as investors' demands for the return of their principal outpaced his ability to obtain new funds. On or around November 4, 2014, Bennett wrote a lengthy hand-written note admitting to his fraudulent conduct, which he left in a Manhattan hotel room. He then jumped into the Hudson River and was later rescued by a law enforcement scuba diver.
The attorneys of Eccleston Law LLC represent investors and advisers nationwide in securities and employment matters. Our attorneys draw on a combined experience of nearly 65 years in delivering the highest quality legal services.
Related Attorneys: James J. Eccleston
Tags: Eccleston Law LLC, James Eccleston, eccleston, Eccleston Law, ponzi scheme, Charles A. bennet, SEC,