Former JPMorgan Broker Arrested for $20 Million Fraud
Posted on April 21st, 2015 at 9:10 AM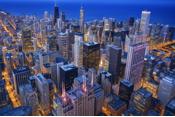 From the Desk of Jim Eccleston at Eccleston Law LLC:
Michael Oppenheim, a former JPMorgan Chase & Co. broker, was arrested Thursday for stealing $20 million from his clients over a four-year period.
Oppenheim was a broker at a Manhattan branch of JPMorgan Chase & Co.
According to the authorities, Oppenheim convinced clients to consent to the withdrawal of hundreds of thousands, and in some cases millions, of dollars from their bank accounts by falsely representing that he would invest the money in low-risk municipal bonds. Sometimes, he simply would withdraw hundreds of thousands of dollars from their accounts. Oppenheim used the money for himself — in online trading accounts he controlled and to pay his home loan and bills.
In addition, authorities said, Oppenheim gave clients fraudulent bank statements reflecting municipal bonds that were in fact held by other customers.
The attorneys of Eccleston Law LLC represent investors and advisers nationwide in securities and employment matters. Our attorneys draw on a combined experience of nearly 65 years in delivering the highest quality legal services.
Related Attorneys: James J. Eccleston
Tags: JP Morgan, Michael Oppenheim, Fraud, James Eccleston, Eccleston Law LLC