Former J.P. Morgan Advisor Agrees to FINRA Bar
Posted on December 2nd, 2022 at 1:19 PM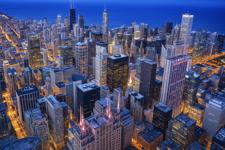 From the Desk of Jim Eccleston at Eccleston Law.
A former J.P. Morgan advisor has agreed to an industry bar instead of cooperating with the Financial Industry Regulatory Authority's (FINRA's) investigation into several allegations of excessive and unauthorized trading that generated nearly $100 million worth of client complaints.
The former San Francisco-based advisor, Edward Turley, was terminated in August 2021 from J.P. Morgan for "loss of confidence concerning adherence to firm policies and brokerage order handling requirements," according to BrokerCheck. According to FINRA, investors primarily alleged "sales practice violations including improper exercise of discretion and unsuitable trading." FINRA requested Turley to provide live testimony regarding his trading patterns in October, but Turley's counsel declined on his behalf in early November.
The most recent and largest complaint, filed with FINRA in July by a Texas-based businessman, alleges portfolio mismanagement and seeks $56 million in damages. J.P. Morgan already has paid a total of $43.4 million in settlements tied to five other related claims that initially had sought a total of $63.3 million.
Eccleston Law LLC represents investors and financial advisors nationwide in securities, employment, regulatory and disciplinary matters.
Tags: eccleston, eccleston law, finra