Former Independent Financial Group Broker Barred
Posted on August 12th, 2016 at 9:39 AM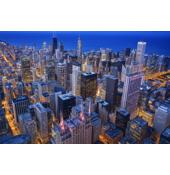 From the Desk of Jim Eccleston at Eccleston Law LLC:
The Financial Industry Regulatory Authority (FINRA) recently barred a broker by the name of Brian James Egan from Laguna Nigel, California, after he failed to disclose 87 outside trading accounts to his employer Independent Financial Group. Mr. Egan also failed to respond to FINRA's requests for information, and falsely stated that he didn't maintain trading authority over the 87 outside trading accounts.
In settling this matter, Mr. Egan agreed to a bar from the industry without admitting or denying the charges. According to FINRA, the 87 outside trading accounts belonged to him, his family and customers of his accounting and tax preparation practice.
Mr. Egan was registered with Independent Financial Group from 2010 to 2015. He was discharged from the Firm in 2015 because he made misrepresentations in compliance forms he submitted.
The FINRA case number for this matter is #2015046381101 and this decision is posted on http://disciplinaryactions.finra.org/ for public reference.
The attorneys of Eccleston Law LLC represent investors and advisers nationwide in securities and employment matters. Our attorneys draw on a combined experience of nearly 65 years in delivering the highest quality legal services. If you are in need of legal services, contact us to schedule a one-on-one consultation today.
Related Attorneys: James J. Eccleston
Tags: Eccleston, Eccleston Law, Eccleston Law LLC, James Eccleston