Former Georgia State Legislator Charged with Defrauding Investors
Posted on August 7th, 2020 at 9:28 AM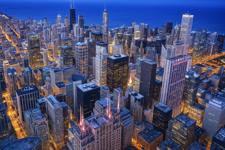 From the Desk of Jim Eccleston at Eccleston Law LLC:
Clarence Dean Alford, former Georgia State Legislator, has been charged by the U.S. Securities and Exchange Commission ("SEC") with defrauding investors. The alleged fraud steams from Allied Energy Services LLC, Alford's now-bankrupt energy development company.

Alford is accused of defrauding at least 100 investors from 2017 to 2019. According to the SEC's complaint, Alford raised at least $23 million selling promissory notes to investors. The SEC alleged that Alford guaranteed a high rate of return on the promissory notes and represented that Allied Energy was successful, when in fact it was struggling. The SEC also alleged that Alford told investors that their payments would be used to fund energy projects, when most of the investor funds were used for Alford's personal expenses or to make payments to other investors.

Alford consented to an entry of judgment which finds that he violated the antifraud provisions of the federal securities laws. The amount of civil penalties, disgorgement and prejudgment interest that Alford will be required to pay will be determined by the court at a later date. Alford consented to the entry of judgment without admitting or denying the allegations.
The attorneys of Eccleston Law LLC represent investors and advisors nationwide in securities and employment matters. The securities lawyers at Eccleston Law also practice a variety of other areas of practice for financial investors and advisors including Securities Fraud, Compliance Protection, Breach of Fiduciary Duty, FINRA Matters, and much more. Our attorneys draw on a combined experience of nearly 65 years in delivering the highest quality legal services. If you are in need of legal services, contact us to schedule a one-on-one consultation today.
Tags: Georgia, SEC, Fraud, Federal Securities Laws, Georgia State Legislator