Former Florida Broker Sentenced to 6½ Years in Prison for $16 Million Fraud Scheme
Posted on December 14th, 2018 at 2:33 PM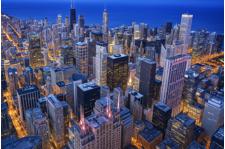 From the Desk of Jim Eccleston at Eccleston Law LLC:
A federal judge in Florida has sentenced former Fort Lauderdale, Florida broker Salvatore Colonna to 6½ years in prison and ordered him to pay $13.1 million in restitution for his role in a $16 million precious metals and securities fraud scheme.
According to the indictment, from 2010 until 2013, Colonna played a major role in a plot carried out by Liberty International Financial Services in soliciting investors for funds by means of materially false and fraudulent premises. Colonna was employed as a broker for Barclays Capital during the same timeframe as the fraud.
More specifically, Colonna told his investors that their investment capital would be used to buy interests in gold, silver, and palladium. In addition, Colonna promised his investors that they would substantial dividends and assured them that he would take only 5 percent to 15 percent of commission from their investments.
However, in reality, Liberty International Financial Services was not using investor money to buy precious metals and investors never received substantial dividends. Nevertheless, Colonna knowingly received commissions on the investments as high as 40 percent and he personally received a total of $2.4 million of the investors' funds over the three years he had worked as a broker.
In addition to Colonna's sentence, Liberty International Financial Services' co-founders, Christopher Anzalone, and Jeffrey Schuler were sentenced in 2015 to 15 years and 5 years in prison, respectively, for their roles in the perpetrating the fraud.
Eccleston Law is investigating the fraudulent activities of Salvatore Colonna and other related individuals and entities involved in orchestrating the fraud. Those with information should contact our law firm.
The attorneys of Eccleston Law LLC represent investors and advisors nationwide in securities and employment matters. The securities lawyers at Eccleston Law also practice a variety of other areas of practice for financial investors and advisors including Securities Fraud, Compliance Protection, Breach of Fiduciary Duty, FINRA Matters, and much more. Our attorneys draw on a combined experience of nearly 65 years in delivering the highest quality legal services. If you are in need of legal services, contact us to schedule a one-on-one consultation today.
Related Attorneys: James J. Eccleston
Tags: james eccleston, eccleston law, eccleston law llc, eccleston, liberty international financial services, salvatore colonna, florida, brokerage