Former Florida Broker Pleads Guilty in $9 Million Investment Fraud
Posted on September 3rd, 2015 at 2:57 PM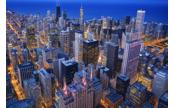 From the Desk of Jim Eccleston at Eccleston Law LLC:
Gignesh Movalia, a former Florida based registered broker, has pled guilty to an investment fraud.
Movalia was the founder and manager of OM Global Investment Fund LLC, an investment fund formed in 2009. In 2011, Movalia began soliciting investments for the OM Global Fund by touting access to pre-initial public offering (IPO) shares of Facebook Inc. By the end of 2012, Movalia had raised more than $15 million for the OM Global Fund.
More than $9 million of the amount Movalia raised was for "side pocket" investments, which he represented were to be used exclusively for purchasing Facebook shares. In fact, he used the funds for other investments, which he concealed from the investors. He admitted that he made material misrepresentations and omissions to investors in order to mislead them about the nature and value of their investments in the OM Global Fund.
The OM Global Fund lost approximately $9 million before it went into receivership in September 2013.
The attorneys of Eccleston Law LLC represent investors and advisers nationwide in securities and employment matters. Our attorneys draw on a combined experience of nearly 65 years in delivering the highest quality legal services.
Related Attorneys: James J. Eccleston
Tags: Eccleston Law LLC, James Eccleston, eccleston, Eccleston Law, Gignesh Movalia, OM Global,