Former Edward Jones Advisor Suspended For Illegally Borrowing $150K From Client
Posted on January 31st, 2022 at 12:20 PM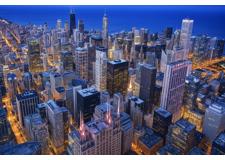 From the Desk of Jim Eccleston at Eccleston Law:
The Financial Industry Regulatory Authority (FINRA) has suspended a former Edward Jones advisor who allegedly borrowed $150,000 from a client to cover debts incurred by an unprofitable golf-cart business operated by he and his wife.
The Indianapolis-based advisor, Alan Price, received an 18-month suspension and $5,000 fine after he violated FINRA rules prohibiting unapproved borrowing from clients, according to the settlement. Price additionally violated industry rules by initially failing to provide documents and information as requested by regulators, according to FINRA. Price was terminated from Edward Jones in March 2020 and had subsequently joined Thurston Springer Financial in August 2021, according to BrokerCheck.
FINRA alleges that Price opened his golf-cart business in 2014, but Price failed to ever earn a profit and accrued substantial debts. In June 2019, a 72-year-old client offered to loan Price funds under conditions that called for 10% interest and $1,800 monthly repayments, according to FINRA. FINRA further alleges that Price and the client did not create any written agreement to authenticate the terms, while the withdrawal of funds reduced the client's portfolio by 21%.
Eccleston Law LLC represents investors and financial advisors nationwide in securities, employment, regulatory and disciplinary matters.
Tags: eccleston, eccleston law, edward jones, suspension, finra