Former David Lerner Advisor Agrees To Settlement Over Proprietary Energy Fund
Posted on September 12th, 2022 at 12:55 PM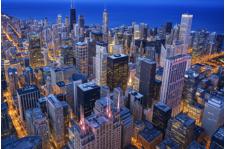 From the Desk of Jim Eccleston at Eccleston Law.
The Financial Industry Regulatory Authority (FINRA) has agreed to a settlement with a barred David Lerner advisor over the millions of dollars of unpaid distributions owed to investors who purchased a proprietary energy fund prior to energy prices collapsing in 2020.
The former Connecticut-based advisor, Jeffrey Basford, received the bar after he failed to appear for an interview with FINRA regarding the "potential unsuitable sales of proprietary energy products at the firm", according to the settlement. Basford agreed to the settlement with admitting or denying any of FINRA's investigatory findings. The proprietary fund, Energy 11 L.P., still is on the hook for $45 million in unpaid distributions, according to its most recent annual report.
While Basford is additionally facing two pending arbitration complaints filed by investors, Brasford noted on his BrokerCheck report that he strongly disagreed with FINRA's allegations. David Lerner has dealt with multimillion dollar settlements in the past over sales of proprietary products, such as a brand of nontraded real estate investment trusts, or Apple REITs. FINRA ordered David Lerner to pay $12 million in restitution to clients in 2013 who had purchased shares of Apple REIT 10. At the time, FINRA simultaneously fined Lerner at least $2.3 million for charging unfair prices on municipal bonds and collateralized mortgage obligations.
Eccleston Law LLC represents investors and financial advisors nationwide in securities, employment, regulatory and disciplinary matters.
Tags: eccleston, eccleston law, advisors, finra