Former Compliance Officer Settles Charges Brought by SEC
Posted on October 2nd, 2020 at 9:31 AM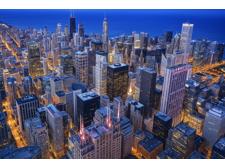 From the Desk of Jim Eccleston at Eccleston Law LLC:
Meredith A. Simmons, former hedge fund chief compliance officer, settled charges brought by the U.S. Securities and Exchange Commission ("SEC") that she withheld a compliance record during an SEC examination.
The SEC found that in October 2016, Simmons was directed to memorialize compliance reviews she conducted relating to an investment made by her firm. The investment at issue was the purchase of securities of a company that occurred shortly before an acquisition announcement.
According to the SEC, Simmons did not follow that direction to create the memo in 2016. Instead, the SEC found that in September 2017, Simmons created a memorandum of compliance reviews and backdated the memo. According to the SEC, in addition to being backdated, the memo included inaccurate information. Simmons then provided this memo to the SEC and misrepresented that it was created on the date listed on the memo.
Simmons settled the charges without admitting or denying the SEC's findings. As part of the settlement, Simmons will pay a $25,000 civil penalty and be censured. Simmons, who is an attorney, is barred from practicing law before the SEC for at least one year, and is also barred from acting in an investment compliance capacity for at least three years. The SEC found that caused her employer to violate Section 204(a) of the Investment Advisers Act of 1940, as well as aided and abetted those violations.
The attorneys of Eccleston Law LLC represent investors and advisors nationwide in securities and employment matters. The securities lawyers at Eccleston Law also practice a variety of other areas of practice for financial investors and advisors including Securities Fraud, Compliance Protection, Breach of Fiduciary Duty, FINRA Matters, and much more. Our attorneys draw on a combined experience of nearly 65 years in delivering the highest quality legal services. If you are in need of legal services, contact us to schedule a one-on-one consultation today.
Tags: eccleston, eccleston law offices, SEC, charges settled