Former Compliance Associate Falsified Branch Audit Data
Posted on July 19th, 2019 at 2:43 PM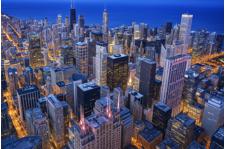 From the Desk of Jim Eccleston at Eccleston Law LLC:
Former compliance associate, Vincent Joseph Storms, has been barred from affiliation with any FINRA member in any capacity. This ruling was handed down on July 3, 2019, after Storms failed to file an answer to the complaint or appear for on-the-record testimony.
As a compliance associate, Storms was responsible for auditing branch offices and for completing any necessary follow-up work after the audit. Specifically, Storms was expected to research certain representatives who failed to disclose any outside business activities or securities accounts at other broker-dealers. Storms was in charge of determining the nature of those activities and ensuring that the firm had approved them (before the audit took place). However, it was discovered that Storms manually changed collected representative data in order to avoid completing any follow-up work. According to the complaint, Storms had altered at least 524 questions from 124 previously registered representatives, which impacted over 60 independent branch audits.
FINRA accordingly barred Storms for falsifying branch audit data, which caused the firm to maintain false books and records, and for his not appearing for on-the-record testimony. FINRA also noted that Storms had continued the misconduct for over eight months, which created significant risks for the firm.
The attorneys of Eccleston Law LLC represent investors and advisors nationwide in securities and employment matters. The securities lawyers at Eccleston Law also practice a variety of other areas of practice for financial investors and advisors including Securities Fraud, Compliance Protection, Breach of Fiduciary Duty, FINRA Matters, and much more. Our attorneys draw on a combined experience of nearly 65 years in delivering the highest quality legal services. If you are in need of legal services, contact us to schedule a one-on-one consultation today.
Related Attorneys: James J. Eccleston
Tags: james eccleston, eccleston law, eccleston law llc, eccleston,