Former Cetera Advisor Receives Prison Sentence for Defrauding Clients
Posted on June 15th, 2021 at 12:01 PM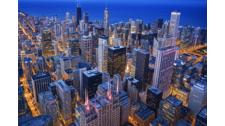 From the Desk of Jim Eccleston at Eccleston Law LLC:
An ex-Cetera advisor has received a five-year federal prison sentence after being convicted on six counts of wire fraud and two counts of bank fraud. According to court documents and the Justice Department, David Rockwell misappropriated client funds in order to purchase a house and pay off his personal credit card debt. The Florida native also received a $1.02 million money judgement based on the proceeds of his alleged wire and bank fraud.
According to Brokercheck, Rockwell worked as an advisor for Cetera between 2015 and 2018; Rockwell was discharged from Cetera in November 2018 after Rockwell informed the firm he had been charged with a felony. In November 2019, Rockwell was barred by FINRA from working in the industry after he allegedly failed to respond to FINRA's request for information. According to the complaint, Rockwell began misappropriating client funds in October 2017. Further, Rockwell allegedly forged his clients' signatures on loan applications and listed the clients' assets as collateral for the loans absent client consent or knowledge.
Eccleston Law LLC represents investors and financial advisors nationwide in securities, employment, regulatory and disciplinary matters.
Tags: eccleston, eccleston law, cetera, prison sentence