Former Cape Cod Investment Adviser Stole Over $3 Million From Clients
Posted on July 20th, 2018 at 1:40 PM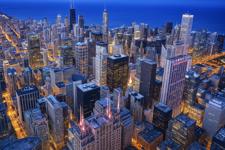 From the Desk of Jim Eccleston at Eccleston Law LLC:
The SEC has filed a complaint against former investment adviser, Kimberly Pine Kitts of Cape Cod, Massachusetts for allegedly stealing more than $3 million from her clients through a variety of schemes, including forged client withdrawal, wire and check requests.
More specifically, beginning in 2011, Kitts, who was registered at Royal Alliance Associates, started stealing from clients while doing business under a fictitious entity called Marquis Consulting LLC that purportedly offered tax and business valuation services. According to the SEC's complaint, during a two-year period, Kitts stole $962,654 from six of her advisory clients by forging their signatures and making unauthorized withdrawals from their variable annuities. In addition, from 2013 to 2017, Kitts made fifty-six unauthorized withdrawals, misappropriating over $2 million from an individual client's brokerage account.
In order to cover her tracks, Kitts altered monthly statements to hide the unauthorized withdrawals and created fake tax forms to make the fictitious Marquis LLC appear to be real.
In its complaint, the SEC is seeking over $3 million of ill-gotten gains from Kitts.
Eccleston Law is investigating the fraudulent activities of Kimberly Pine Kitts. Those with information should contact our law firm.
The attorneys of Eccleston Law LLC represent investors and advisors nationwide in securities and employment matters. The securities lawyers at Eccleston Law also practice a variety of other areas of practice for financial investors and advisors including Securities Fraud, Compliance Protection, Breach of Fiduciary Duty, FINRA Matters, and much more. Our attorneys draw on a combined experience of nearly 65 years in delivering the highest quality legal services. If you are in need of legal services, contact us to schedule a one-on-one consultation today.
Related Attorneys: James J. Eccleston
Tags: james eccleston, eccleston law, eccleston law llc, eccleston, SEC, massachusetts