Former Boca Raton Securities Attorney Receives 28 Months for Role in Pump-And-Dump Scheme
Posted on May 13th, 2019 at 5:02 PM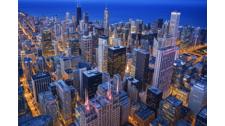 From the Desk of Jim Eccleston at Eccleston Law LLC:
A federal judge has sentenced former Boca Raton, Florida, securities attorney Mark Fisher to more than two years in prison for his role in a $1 million pump-and-dump scheme involving shares of a beauty supply company, Valentine Beauty Inc. Fisher also was ordered to forfeit $8.4 million in profits he received from the pump-and-dump scheme.
According to federal prosecutors, Fisher, who had previously been licensed to practice law in the state of Florida and New York and stock promoter Joseph F. Capuozzo were recruited by Eddy Ubaldo Marin, who owned a controlling interest in the company. Moreover, Marin requested that Fisher and Capuozzo mask his controlling interest in shares of Valentine Beauty, promote the stock and then sell it at an inflated price.
From the end of 2013 until April 2016, the three businessmen along with an associate transferred millions of Valentine Beauty shares into brokerage accounts under fake entity names operated by Marin and Capuozzo. Moreover, in order to promote the Valentine Beauty stock, Fisher and Capuozzo regularly issued press releases and newsletters and then sold the shares to the public once the stock price had gone high enough.
In April of 2016, after an investigation, the SEC suspended trading in Valentine Beauty's shares and criminal charges followed, thereafter.
The attorneys of Eccleston Law LLC represent investors and advisors nationwide in securities and employment matters. The securities lawyers at Eccleston Law also practice a variety of other areas of practice for financial investors and advisors including Securities Fraud, Compliance Protection, Breach of Fiduciary Duty, FINRA Matters, and much more. Our attorneys draw on a combined experience of nearly 65 years in delivering the highest quality legal services. If you are in need of legal services, contact us to schedule a one-on-one consultation today.
Related Attorneys: James J. Eccleston
Tags: james eccleston, eccleston law, eccleston law llc, eccleston, boca raton, pump and dump, mark fisher, valentine beauty inc., eedy ubaldo marin