Former Ameriprise Broker Faces Federal Fraud and Money Laundering Charges
Posted on April 26th, 2018 at 11:01 AM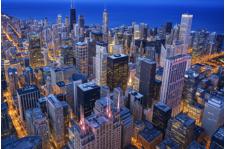 From the Desk of Jim Eccleston at Eccleston Law LLC:
Former Ameriprise broker, Li-Lin Hsu of Glendale, California faces federal fraud and money laundering charges allegedly for defrauding at least 11 victims out of $2 million by embezzling funds that she promised would be invested.
Hsu, who was terminated from Ameriprise in March 2015, joined the RIA firm, Transglobal Advisory in Pasadena, California immediately after.
According to the criminal complaint, while employed by Ameriprise and after her termination, Hsu failed to invest her clients' funds, and instead spent the money on personal expenses, such as credit card bills, personal loans, luxury items and real estate. Hsu attempted to conceal her scheme by using money stolen from her victims to pay other victims, in a Ponzi-scheme like manner. Hsu also sent her clients fabricated accounts statements and investment confirmations to cover her tracks.
Eccleston Law is investigating this fraud. Those with information should contact our law firm.
The attorneys of Eccleston Law LLC represent investors and advisors nationwide in securities and employment matters. The securities lawyers at Eccleston Law also practice a variety of other areas of practice for financial investors and advisors including Securities Fraud, Compliance Protection, Breach of Fiduciary Duty, FINRA Matters, and much more. Our attorneys draw on a combined experience of nearly 65 years in delivering the highest quality legal services. If you are in need of legal services, contact us to schedule a one-on-one consultation today.
Related Attorneys: James J. Eccleston
Tags: Eccleston, Eccleston Law, Eccleston Law LLC, James Eccleston