Former Advisors Indicted in $35 Million Fraud Scheme
Posted on February 5th, 2016 at 5:41 PM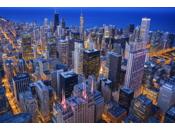 From the Desk of Jim Eccleston at Eccleston Law LLC:
Angelo Alleca and Mark Morrow were indicted for their alleged involvement in a scheme that defrauded more than 300 investors of $35 million. During the time of the scheme, Alleca was president and COO of Summit Wealth Management located in Atlanta, Georgia and Morrow worked with Detroit Memorial Partners. The two allegedly lied and marketed fraudulent promissory notes to investors assuring them that monies would be invested in hedge funds and fixed-income securities.
Rather than investing the money as promised, Alleca has been accused of high volume securities trading, using the funds to run his practice and pay person expenses, and also paying back earlier investors' interest and redemptions. Morrow allegedly established Detroit Memorial Partners with the sole purpose of marketing the fraudulent promissory notes to Summit clients and other investors. The indictment claims that the marketing material assured that the notes were secured by real property. Instead, Alleca and Morrow are alleged to have used the funds for personal expenses.
Additionally, legal actions have been brought against TD Ameritrade and Charles Schwab related to their roles as custodians in the matter. The two firms allegedly did not detect or chose not to detect false hedge fund data provided by Alleca. The actions and inactions of the custodial firms purportedly allowed Alleca to further perpetrate his Ponzi scheme.
The attorneys of Eccleston Law LLC represent investors and advisers nationwide in securities and employment matters. Our attorneys draw on a combined experience of nearly 65 years in delivering the highest quality legal services. If you are in need of legal services, contact us to schedule a one-on-one consultation today.
Related Attorneys: James J. Eccleston
Tags: Eccleston, Eccleston Law, Eccleston Law LLC, James Eccleston,