Former Advisor Receives 35-Year Prison Sentence for $25 Million Scheme
Posted on October 4th, 2021 at 12:53 PM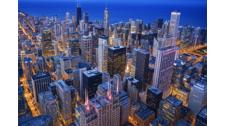 From the Desk of Jim Eccleston at Eccleston Law:
A former advisor, Daryl Bank, was sentenced to 35 years in prison for conducting a fraudulent scheme, which generated at least $25 million from nearly 300 clients, according to the Department of Justice (DOJ).
Bank was convicted earlier in this year on 27 separate counts including conspiracy, wire fraud, selling unregistered securities and money laundering. Bank's sentencing occurred one week after his attorney received a 10-year prison sentence for his own role in orchestrating the scheme. According to BrokerCheck, Bank lived in Port St. Lucie, Florida, and served stints at UBS Financial Services, BI Investments, and Capitol Securities Management. In 2010, the Financial Industry Regulatory Authority (FINRA) barred Bank from the industry for allegedly providing false testimony after misappropriating nearly $161,000 in commissions from his member firm.
After receiving the bar, Bank proceeded to open a Virginia-based investment company, Dominion Private Client Group, where Bank continued to recommend unregistered securities to investors. According to the DOJ, Seabolt served as the firm's legal counsel while his primary practice was in elder and trust law. Additionally, the DOJ included corporate executive Raeann Gibson and salesman Roger Hudspeth as co-conspirators in the scheme. The DOJ alleges that Bank and his co-conspirators used Dominion to solicit "illiquid, highly speculative investment vehicles" to potential clients. Several victims, including numerous elderly clients, cashed out their 401(k) or other retirement accounts in an effort to fund Bank's investment strategy. Bank
Tags: eccleston, eccleston law, scheme, prison