Former Advisor Pleads Guilty To Fraudulently Obtaining Paycheck Protection Program Loans
Posted on August 31st, 2022 at 1:57 PM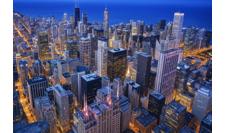 From the Desk of Jim Eccleston at Eccleston Law.
A former Florida-based advisor, Gregory Blotnick, has pleaded guilty to fraudulently obtaining at least $4.6 million in Paycheck Protection Program (PPP) loans administered by the Small Business Administration (SBA) during the pandemic.
Blotnick, formerly of New York City, filed 21 fraudulent PPP loan applications to 13 lenders on behalf of nine purported businesses owned by Blotnick, including BSC Opportunistic Equity LP and Brattle Street GP. Blotnick falsified much of the information contained on the applications, including the number of his employees, the federal tax returns, and payroll documentation. While Blotnick initially sought at least $6.8 million in PPP loans, the advisor was permitted to obtain only $4.6 million.
According to prosecutors, Blotnick subsequently misappropriated the loan proceeds by placing at least $3 million in his personal brokerage account. PPP loans funds were regularly commingled with investor funds while almost all of the PPP funds were lost through stock trades, which restricted Blotnick from repaying earlier investors. Blotnick has pled guilty to federal wire fraud and money laundering charges, and he is facing a 51-month prison sentence.
Eccleston Law LLC represents investors and financial advisors nationwide in securities, employment, regulatory and disciplinary matters.
Tags: eccleston, eccleston law, advisors, loan