Focus Financial Board Member Sues J.P. Morgan Over $7 Million In Pandemic Losses
Posted on May 17th, 2022 at 1:57 PM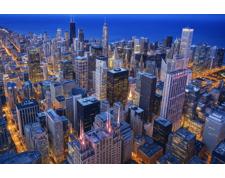 From the Desk of Jim Eccleston at Eccleston Law:
A California dermatologist, who also is a Focus Financial Partners board member, has filed a $7 million arbitration claim against J.P. Morgan over pandemic-related losses in a managed account.
Morganroth Founder Holdings, Inc., which is the holding company for the dermatology business founded by Greg Morganroth, has accused J.P. Morgan of breaching its fiduciary duty and failing to adequately supervise an advisor who utilized an "unapproved stock market timing strategy." In 2017, Morganroth opened an aggressive growth account with $26 million, according to his statement of claim with the Financial Industry Regulatory Authority (FINRA). The J.P. Morgan advisor allegedly sold a substantial portion of Morganroth's equity holdings shortly before the March 23, 2020, market bottom and subsequently employed a strategy of keeping the discretionary portfolio mostly in cash or fixed income for the following year. Hence, Morganroth alleges that he missed out of the 2020 and 2021 rebound in the equity markets.
The allegations from Morganroth, who has served on the board of directors for Focus Financial Partners since September 2020, do not address the 2022 market downturn that has subsequently erased most of the equity market gains that occurred after the pandemic began. However, J.P. Morgan has since filed a complaint in a U.S. District Court to move the case out of arbitration on the grounds that Morganroth's account was held at the consumer bank, which is not overseen by FINRA. Morganroth's account agreements had arbitration exclusions and forum selection clauses mandating claims to be filed in court, according to J.P. Morgan's complaint. J.P Morgan additionally alleges that the company was simply following Morganroth's instructions to dispose of his equity holdings and convert his account to a fixed income and cash strategy.
Eccleston Law LLC represents investors and financial advisors nationwide in securities, employment, regulatory, arbitration and disciplinary matters.