Florida's Civil Private Right of Action for Financial Abuse
Posted on November 15th, 2017 at 12:08 PM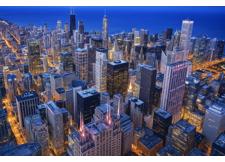 From the Desk of Jim Eccleston at Eccleston Law LLC:
Under Florida law, there is a private right of action for "vulnerable adults" to file a civil lawsuit for financial exploitation. A "vulnerable adult" is a person 18 years or older whose ability to perform his or her own care or protection is impaired due to mental, emotional, sensory, long-term physical, or development disability.
According to the statute, which is cited as Florida Statute. 45.1111 § (2017), a vulnerable adult may recover actual or punitive damages, reasonable attorney fees and costs if he or she can prove that there was exploitation from a person who stands in a position of trust and confidence. Moreover, in order to find liability, the vulnerable adult must prove that a person knowingly, by deception or intimidation, obtained or used the vulnerable adult's assets, or property with the intent to temporarily or permanently deprive the vulnerable adult of the use, benefit, or possession of the funds, assets, or property.
Any action for damages under this statute can either be brought by the valuable adult, or that person's guardian, personal representative, as well as by a person or organization acting on behalf of the vulnerable adult.
The attorneys of Eccleston Law LLC represent investors and advisors nationwide in securities and employment matters. The securities lawyers at Eccleston Law also practice a variety of other areas of practice for financial advisors including Broker Litigation & Arbitration, Strategic Consulting Services, Regulatory Matters, Transition Contract Review, and much more. Our attorneys draw on a combined experience of nearly 65 years in delivering the highest quality legal services. If you are in need of legal services, contact us to schedule a one-on-one consultation today.
Related Attorneys: James J. Eccleston
Tags: Eccleston Law, Eccleston, James Eccleston, Eccleston Law LLC