Florida Judge Denies Raymond James' Summary Judgment Motion in Fee Overcharging Case
Posted on October 25th, 2018 at 11:13 AM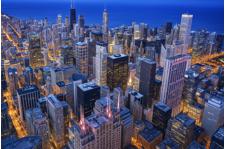 From the Desk of Jim Eccleston at Eccleston Law LLC:
A Florida state court judge has denied Raymond James' motion for summary judgment in a lawsuit that accuses the firm of marking up processing fees up to 10 times on certain accounts.
Raymond James overcharged processing fees in self-directed accounts called passport accounts. Passport accounts allow customers to select a variety of investments, including stocks, bonds, real estate investment trusts, and eligible mutual funds and require a minimum investment of $25,000.
Furthermore, a passport account requires a flat fee for each transaction placed by a customer, and the fees range from $9.95 to $30. However, according to the customer's complaint, the actual cost of executing and clearing trades was closer to $5. As a result, Raymond James made a significant profit from the markups. The customer further alleged that the profits made by Raymond James as a result of the markups violate FINRA Rule 2122, which requires all charges and fees to be directly related to the expenses incurred in processing the transaction.
The attorneys of Eccleston Law LLC represent investors and advisors nationwide in securities and employment matters. The securities lawyers at Eccleston Law also practice a variety of other areas of practice for financial investors and advisors including Securities Fraud, Compliance Protection, Breach of Fiduciary Duty, FINRA Matters, and much more. Our attorneys draw on a combined experience of nearly 65 years in delivering the highest quality legal services. If you are in need of legal services, contact us to schedule a one-on-one consultation today.
Related Attorneys: James J. Eccleston
Tags: james eccleston, eccleston law, eccleston law llc, eccleston, raymond james