Florida Investment Advisor Accused of Running a $39 Million Fraud Scheme
Posted on March 11th, 2020 at 4:26 PM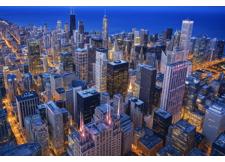 From the Desk of Jim Eccleston at Eccleston Law LLC:
The Securities and Exchange Commission convinced a federal court to freeze assets and put an advisory firm into receivership. The SEC brought charges against Kinetic Investment Group LLC and its managing member Michael Scott Williams, as well as the "relief defendants," a group of entities that allegedly were used for housing some of the fraudulent earnings. Relief Defendants Kinetic Funds, Lendacy, Scipio LLC, El Morro Financial Group, LLC, and Kinetic Funds International, LLC all received Kinetic Funds assets and proceeds of Defendant's securities violations without legitimate entitlement to funds. The court found good cause to believe that, unless it imposed an assets freeze, defendants and relief defendants could conceal or transfer assets that likely were subject to an order of disgorgement.
Kinetic Investment Group, is a private Florida limited liability company formed by Williams with its principal place of business in Sarasota, Florida. Since 2015, Williams has appropriated at least $6.3 million of Kinetic Funds' assets to fund business ventures and other personal expenses. Williams, age 51, is a resident of San Juan, Puerto Rico, and also resided in Sarasota, Florida during the relevant time period. Williams allegedly misappropriated $1.5 million to buy three luxury apartments in Puerto Rico and spent an additional $ 2.8 million on commercial real estate on the island. Williams also diverted $2 million worth of KFYield investor capital to KCL Services, LLC, a private, start-up owned by Williams. Williams even generously paid off his relative's mortgage to the amount if $37,000, as alleged by the SEC. Williams' misrepresentations, through Kinetic Investment Group, gave false hope to investors that their investments would be protected and liquid.
Those with information regarding Kinetic Investment Group and/or Michael Scott Williams should contact our law firm.
The attorneys of Eccleston Law LLC represent investors and advisors nationwide in securities and employment matters. The securities lawyers at Eccleston Law also practice a variety of other areas of practice for financial investors and advisors including Securities Fraud, Compliance Protection, Breach of Fiduciary Duty, FINRA Matters, and much more. Our attorneys draw on a combined experience of nearly 65 years in delivering the highest quality legal services. If you are in need of legal services, contact us to schedule a one-on-one consultation today.
Related Attorneys: James J. Eccleston
Tags: james eccleston, eccleston law, eccleston law llc, eccleston, sec, kinetic investment group, fraud