Florida Investment Adviser Sentenced to 5 Years in Prison for Stealing $6.5 Million From Several Clients
Posted on July 2nd, 2018 at 9:30 AM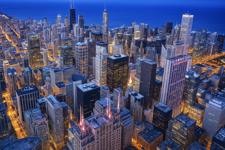 From the Desk of Jim Eccleston at Eccleston Law LLC:
Coral Gables, Florida investment adviser, Henry Meyer has been sentenced to more than five years in federal prison for stealing $6.5 million from several clients, including family members in the Chicago area. Meyer was also ordered to pay $6.5 million in restitution to the victims.
More specifically, Meyer, owner of HCM Asset Management LLC, misappropriated his clients' money from 2009 to 2016 to pay for personal expenses, including rent, utilities, and car payments and to purchase many luxury items.
Moreover, according to the criminal complaint, Meyer told his clients that their funds would be placed in a "European Derivative Investment Program" that would produce investment returns as high as 600% when several European economies collapsed. In addition, Meyer told his clients that he had partnered with several European firms that operate in the European derivatives market.
However, the European Derivative Investment Program was fabricated and Meyer's firm never produced any successful returns.
After his arrest in 2016, the FBI searched Meyer's apartment and found a document on his desk entitled "Battle Plan," which outlined his attempt to obtain more funding from new investors in order to make Ponzi-type payments to older investors.
Eccleston Law is investigating the fraudulent activities of Henry Meyer. Those with information should contact our law firm.
The attorneys of Eccleston Law LLC represent investors and advisors nationwide in securities and employment matters. The securities lawyers at Eccleston Law also practice a variety of other areas of practice for financial investors and advisors including Securities Fraud, Compliance Protection, Breach of Fiduciary Duty, FINRA Matters, and much more. Our attorneys draw on a combined experience of nearly 65 years in delivering the highest quality legal services. If you are in need of legal services, contact us to schedule a one-on-one consultation today.
Related Attorneys: James J. Eccleston
Tags: james eccleston, eccleston law, eccleston law llc, eccleston, henry meyer, florida